Look, I know that when it comes to running Facebook ads, there's a LOT of advice around. Unfortunately, it's not all helpful – or good – and this is an area where trial and error can be really costly.
But…
There's a knack to running good Facebook ads that will bring you the results you want without breaking the bank.
And when done right, they can bring you results that are virtually unmatched by any other ads platform for the money.
The GOOD news is, Facebook and Instagram ads are performing better than I've seen in a LONG time! I'm seeing my client's lead costs cut in HALF compared to 2022!
The trick is setting them up correctly so that you are using the BEST targeting, the latest techniques, and the optimum settings so that you reach your perfect customer.
Well, it just so happens that I can help you with that!
Imagine finally understanding Facebook and Instagram Ads so that you can set up high-converting campaigns!
Would you like to get twice as many leads for your business?
How would it feel to have a REAL understanding of the targeting, the optimizations, and the reports so that you have a SYSTEM and framework for your campaigns going forward
Ahhhhhh…
This 2.5 hour Facebook and Instagram Ads Funnel Workshop will give you all that!
This workshop is perfect for:
>> Entrepreneurs who need more leads and sales on Facebook and Instagram
>> Local businesses who want to run better campaigns
>> Social Media Managers, Virtual Assistants, or people who want to run ad campaigns for clients
>> Course creators and anyone who has a membership
>> Small businesses who want to grow their business with Facebook and Instagram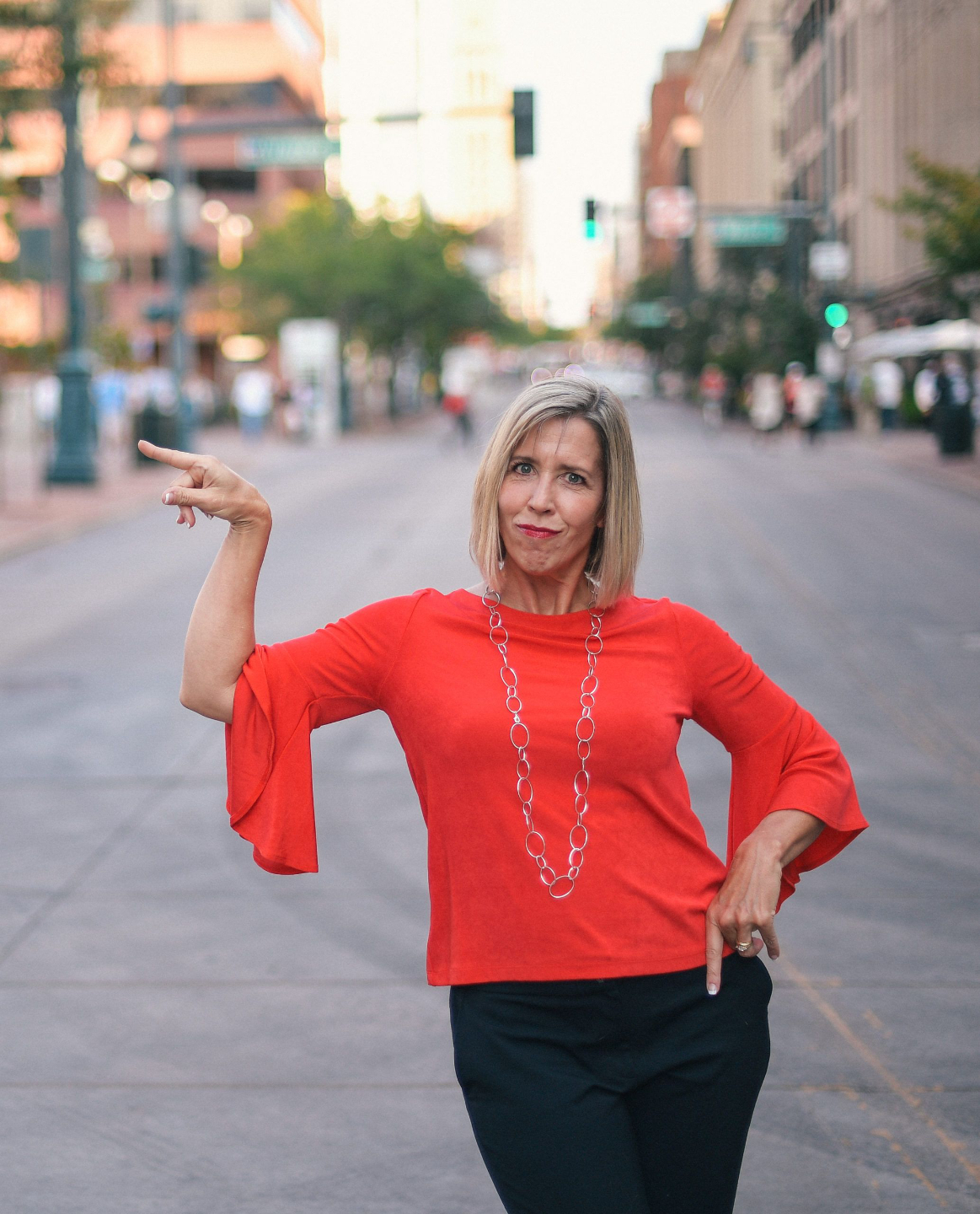 If any of these sound familiar, this workshop is for you.
Even if you have never run ads before, even if you aren't technical, even if don't have your offer completely dialed in, this is a great workshop to learn the RIGHT way to run ads.
You'll get the opportunity to see the Ads Manager in action!
Now Only $97
What I've Helped My Clients Do with Facebook Ads...
I've been running Facebook ads for 11 years. I know what works for a variety of industries, including authors, consultants, restaurants, dentists, online courses, workshops, events, e-commerce, Realtors, B2B and B2C businesses.
Here are just some of the results I've helped my clients achieve:
A course creator going from 2 – 3 sales of his course in 3 months to selling $3000 of his course every week and growing.
An author going from low book sales to selling 100 books profitably.
3000 new targeted subscribers to an email list (which caused her to say: YOU are a STAR!! We are soooooooo lucky to have found such an amazing Facebook Ads SUPER Star)
8x return on ads to a new course in 2 weeks
Low webinar attendees to 2500 webinar attendees
Thousands of video views for less than a penny a piece.
An ecommerce client who had a 0.51 ROAS (Return on Ad Spend) to 1.5 ROAS in one month and climbing.
$2M in revenue directly attributed to Facebook ads.
Brand building, list building, sales making Facebook ads.
Now Only $97
Tanya Smith
I feel so much better about having an understanding and a system for promoting my courses & webinars using Facebook Ads. It honestly looked like the 'Matrix' symbols running across my screen before we met in the workshop. That has made such an impact in a very short time. I really appreciate you and all that you do.
Clive Jones
Andrea has not only the knowledge to help in any situation, the experience to back it up, the ability to explain technical issues in an easy to understand way, but also the patience to keep adapting to any changes Facebook throws at us. Her experience on the "front line" when it comes to advertising on Facebook really shines through. Andrea rocks 😀
Pat Roque
RUN, don't walk, to sign up for Andrea Vahl's course. She's the best, and has mentored me in social media for years. PLUS you get access to her and relationship building like you've never seen before. If you want to master your own FB ads or learn to grow revenue as an agency, this is the place to be!
Krizia MissK
There are many Facebook experts out there, but few are able to explain Facebook in such a comprehensive way as Andrea. I love the fact that she takes the confusion and sense of feeling overwhelmed out of the equation by delivering simple strategies that are easily implementable. This makes taking consistent action on Facebook so much more achievable and that will allow us to see results much faster as small business owners.
Donna Mortiz, Socially Sorted - www.sociallysorted.com.au
Andrea's Facebook Ad strategies work. My first big program launch was a huge success, generating multiple 5-figures in revenue and more than I had earned previously in a month in my business. My secret weapon? Andrea! She ran a list-building campaign with a 57% opt in rate, generating quality leads at a low cost…. driving hundreds of people to my webinars. If you have the opportunity to work with Andrea or to participate in her Facebook Ad training, grab it with both hands – Facebook Ad Strategy is, quite literally, one of her many Superpowers.
Let Me Show You How To Use Facebook Ads To Grow Your Business
Hi, I'm Andrea Vahl, co-author of Facebook Marketing All-in-One for Dummies.
And let me just tell you...
I'm sick of all the ridiculous Facebook Ads hype out there right now.
I've been running ads for clients for over 11 years and have experience in ALL types of markets – B2B, B2C, Local, Realtors, Authors, Consultants, Coaches, large budget, small budget, and everything in between.
So, I know hype and ridiculousness when I see it.
My gift is explaining Facebook Ads strategy in a clear, easy-to-implement way... while making learning fun (I am a comedienne, after all... no really... that part wasn't actually a joke!)
I'm also an internationally-recognized author and speaker on Facebook Marketing and Facebook Advertising.
I mean... I even helped write the book...
I've been a full-time Facebook author, speaker, and consultant since 2009.
Now I'm proud to say that I have:
Spoken all over the world about Facebook marketing and Facebook ads, including doing presentations at some of the largest conferences in the world (like Social Media Marketing World – 6 years in a row, Marketing Profs B2B Marketing Forum, Search Marketing Expo, BlogWorld, and more).
Been featured on magazine sites like Inc. and Entrepreneur, and written guest articles for major online marketing blogs like Social Media Examiner, Copy Hackers, and Copyblogger.
Run ad campaigns for a variety of large and small businesses that spend anywhere from $10 a day to over $5000 a day.